Leading jocker Brett Prebble was involved in an incident that left him bloodied after celebrating the 55th birthday of former St Kilda and Fremantle coach Ross Lyon.
MORE: Zero Tipper Horse Racing news
According to a report from SEN's Sam Edmund, Lyon hosted friends at Port Melbourne restaurant Rubira's, where celebrations took a turn for the worse.
The report states that witnesses said Prebble had "blood splattered across his shirt after he cut himself during the dispute."
Lyon was not involved in the dispute, with Prebble knowing the other man involved in the scuffle.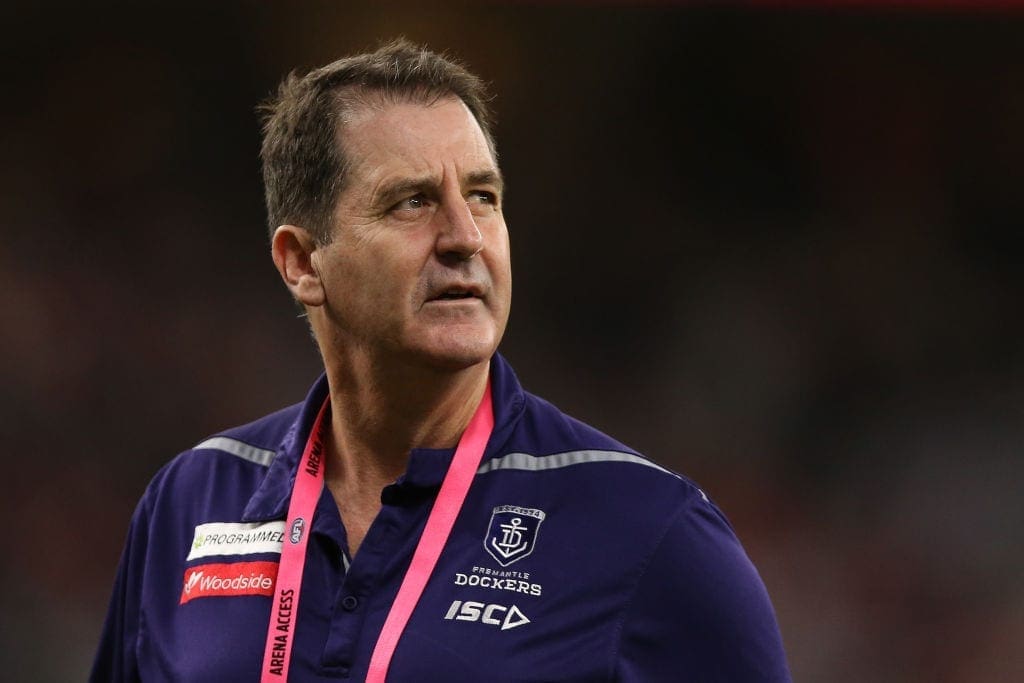 The report goes on to state that former Eagle and Saint Michael Gardiner was forced to step in and break up the incident.
The Herald Sun are also reporting that well-known racehorse owner Nick Williams and TV star Scott Cam were also at the party.
Restaurant owner Paul Taberner has now told The Herald Sun the incident has been "blown out of proportion".
"Nothing really happened. It was just a couple of mates mucking around and one slipped and cut himself," Mr Taberner said.
"It's been blown out of proportion. It was all good – no one was rolling around on the floor and throwing chairs."
"They were just friends having a bit of fun after lunch. There was no malice involved," Mr Taberner said.
A witness who was at the restaurant said that the incident did get heated.
"Prebble got into a fight with a mate of his and it did certainly get a bit heated, Prebble has fallen over and hit his head.
"There was really nothing too much in it apart from a couple of blokes getting too enthusiastic and unfortunately it got out of order, there was a fair bit of blood though."
Prebble had his long-standing Melbourne Cup Carnival winning record (9 race wins across the carnival) broken by good friend James McDonald, while he also rode hot favourite Incentivise in the Melbourne Cup, finishing in second place to McDonald's ride on Verry Elleegant.
Find more Australian horse racing news at zerotipper.com